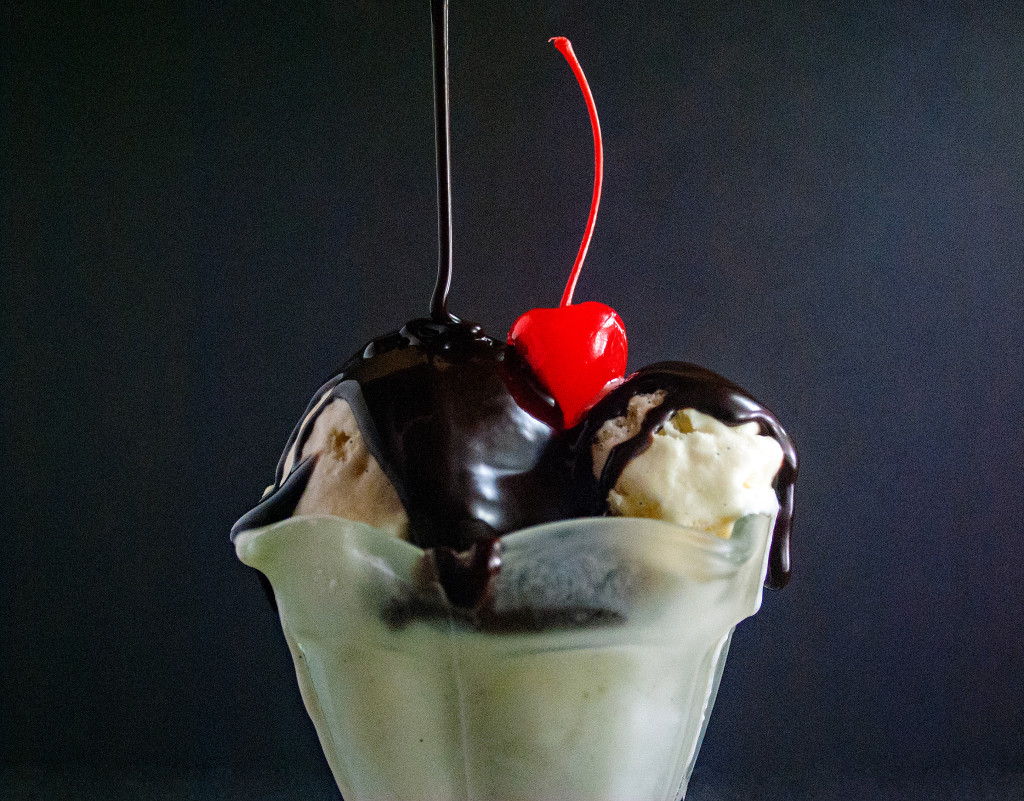 You may not believe this, but the absolute #1, most popular flavor of ice cream in America, by far, is . . . . are you ready for this?  Yep– it's plain 'ole vanilla.  That's right.  Vanilla is my hubby's favorite ice cream flavor, and it's probably my least favorite.  It just seems so very . . . ordinary.  Haha.  Hey– they say that opposites attract.  But I can kind of see the appeal of vanilla ice cream, even if it isn't my personal favorite.  It's a base flavor that you can "dress up" with everything from chocolate syrup to whipped cream and cherries.  It goes great alongside a warm slice of Classic Apple Pie or on top of a to-die-for-delicious Fudge Brownie.  But what if I told you that I could make your own vanilla bean ice cream, with those adorable little vanilla specks, at home– no ice cream freezer required?  Impossible?  Naw. You can totally rock this recipe.
What are we waiting for?  Let's do this!
No Churn Vanilla Bean Ice Cream
(adapted from basic ice cream recipe)
Ingredients:
2 cups cold heavy cream
2 tbsp. powdered sugar
1 vanilla bean, caviar only (can substitute 2 tsp. vanilla extract if you don't have a vanilla bean)
1 14 oz. can sweetened condensed milk
Directions: Beat heavy cream, powdered sugar, and vanilla bean caviar until mixture forms soft peaks.  Fold in sweetened condensed milk until combined.  Gently scoop mixture into a loaf pan, cover the pan with foil, and freeze until firm.  Fall head over heels in love with the ice cream you just MADE FROM SCRATCH.  You're amazing.
Now, in pictures!  And please remember to follow me on Facebook and Pinterest for more great recipes! 🙂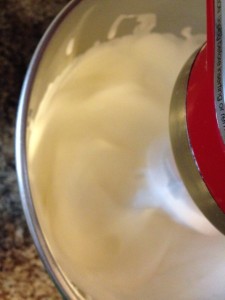 This recipe is SOOOOOO easy.  Whip this baby up in 3 minutes, and then accept praise from your worshipping family.  Haha.  To start with, beat your heavy cream, powdered sugar, and vanilla bean caviar until the mixture forms soft peaks.  If you need help in getting the caviar out of the vanilla bean, check out my tutorial here.  If you don't have a vanilla bean, that's OK . . . add in 2 tsp. vanilla extract.  Your ice cream won't have the little vanilla bean specks in it, but it will still be delicious.  Yummy.  And, no– please don't experiment with adding black pepper to give yourself little black specks.  Eeewwww. I know I said that vanilla ice cream was boring, but you're taking me way too seriously!  😉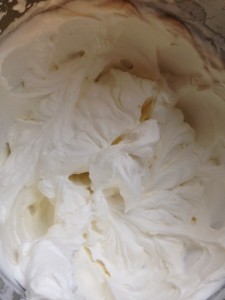 There you go– the whipped cream is ready for the next step.  Aww– ain't it purdy???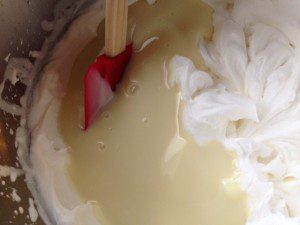 Next, go ahead and pour your sweetened condensed milk into the whipped cream.  We don't want to stir it in– that will deflate the cream.  Fold it in– basically just use your spatula to wrap around the sides and bottom of the bowl, kind of going around and around the ingredients, instead of mashing through the middle.  Pretend you're giving the ice cream a comb-over hairdo.  😉  No socks/sandals combo required 😉  This move helps to combine the ingredients without mashing down the cream.  Yesssss.  We want fluffy ice cream!   Yum.
There you go . . .nice and soft and creamy, but still really light.  That's what we want!  🙂  Yay– you did it!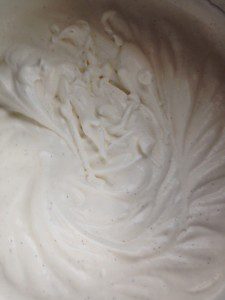 Look at those sweet little vanilla beans!  It makes me so happy to see vanilla beans in anything– remember when we made that Vanilla Bean Cheesecake the other day?  Please check it out if you haven't– it's a great recipe with an even greater charitable cause.  Now this next part is SOOOOOO HARD . . . cover the pan with foil.  Yep.  This is about as hard as it gets, folks.  I made half a recipe, and my ice cream fit perfectly into a loaf pan.  If you're making a whole recipe, you can use a 9×9 square or 2 loaf pans.  Or you can use that weird birthday cake pan that looks like a rabbit that your little girl just had to have for her 2nd birthday.  Yes.  It might enjoy coming out of the dark of your closet to be used, again.  But whatever pan you use, cover it with foil and freeze your cream until it is nice and hard (overnight is best, but it will be soft set in a few hours).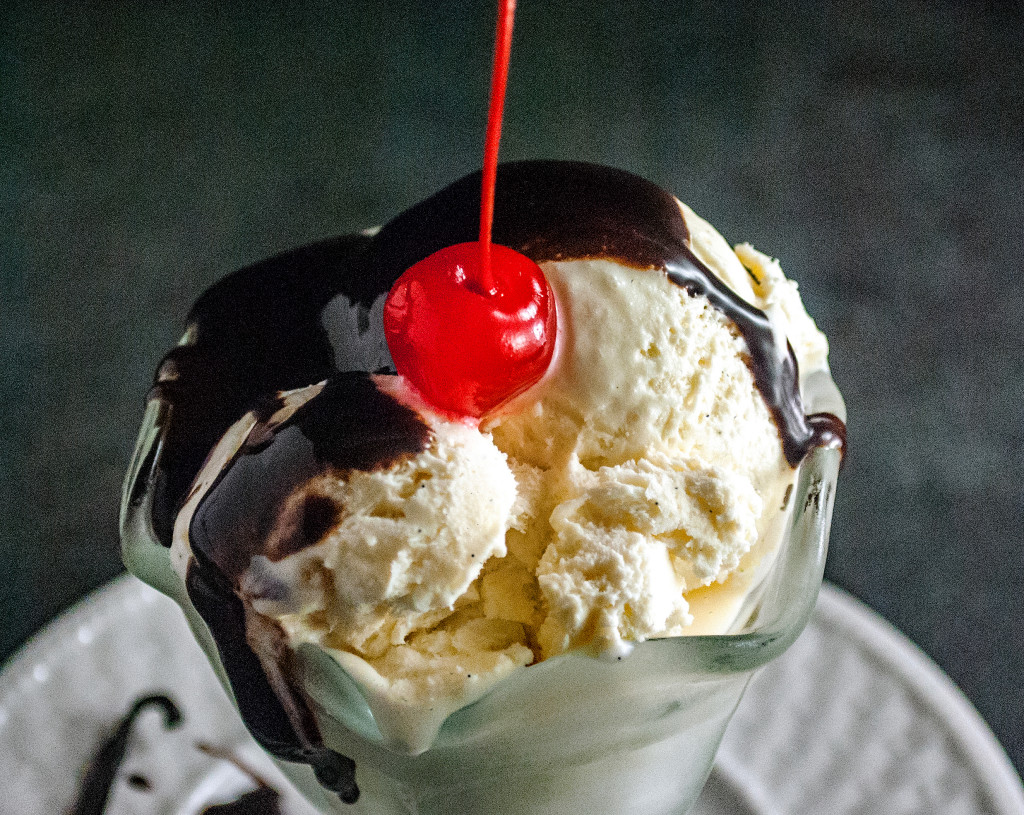 Oh my goodness.  Look at that.  You MADE THIS!!!  Doesn't that make you feel awesome?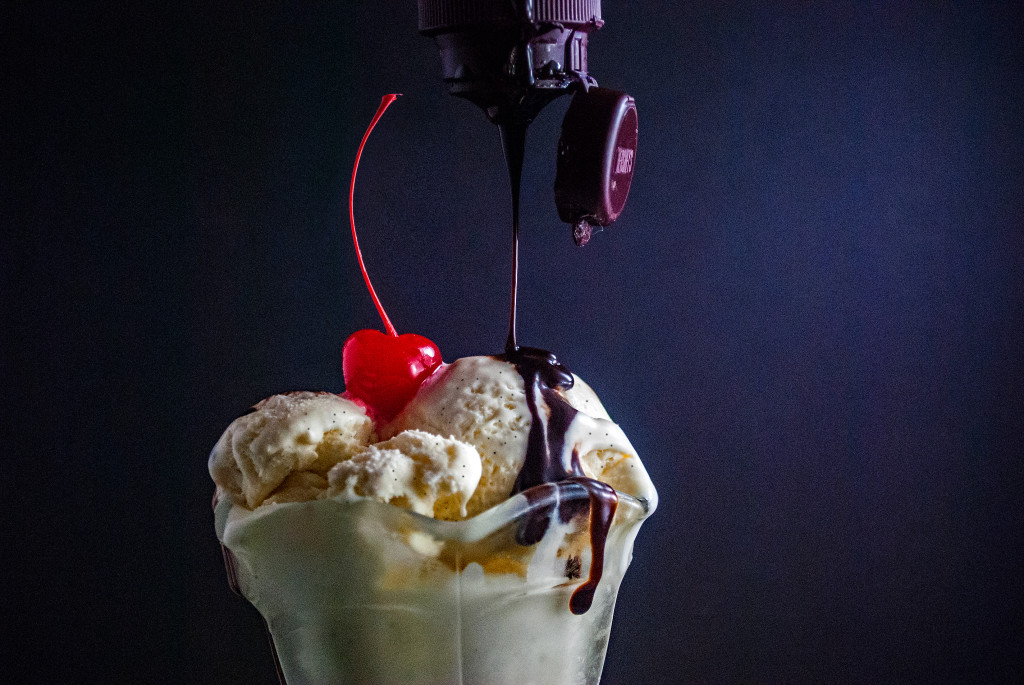 I think we should celebrate your accomplishment.  Please pass the ice cream.  My bowl is empty, already.
You did it.  And I'm just so proud of you.
---

---
Disclosure: This post may contain affiliate links, which just means that we get a few pennies if you purchase through our link. I never recommend products that I don't personally use and love. Thanks!